To begin using fGIS, you must open an existing project or type in the name of a new map project.
An fGIS project file saves:
A table of contents of all your map layers with a record of where the data are stored

The layer properties that you set

Whether or not each layer was turned on in the last saved view

The last zoomed screen view
Before you can create a new shape layer, at least one pre-existing layer (either vector or raster data) must be added to the view. fGIS will use use the first layer to establish a world space. As an example, you might want to download the fGIS State_Park.zip project to experiment with. It uses the Wisconsin Transverse Mercator projection, but fGIS will work with spatial data in any uniform coordinate system. To save download time, low resolution imagery is provided in the zip file, about 3 MB.
Screenshot of the fGIS State Park Project File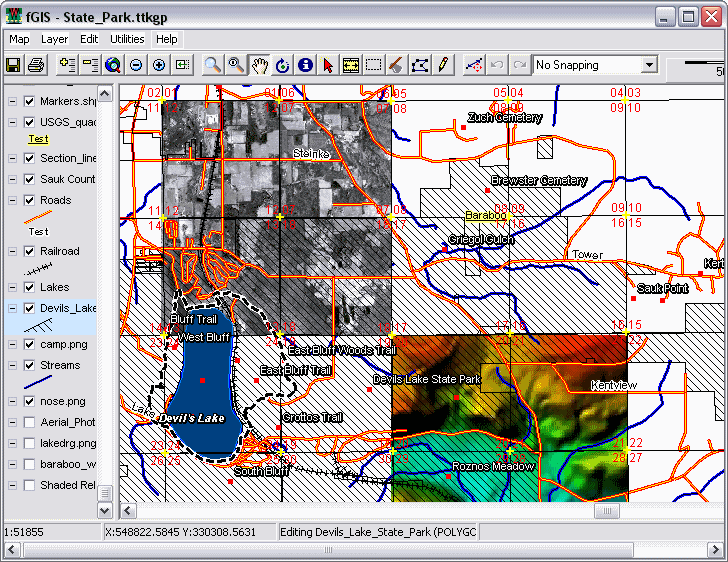 The following diagram provides feature highlights. For more detailed explanations, see the main Help Index.